October

October 13-14, 2017: It's time for our quilt show!
For more  information, see our Quilt show page.
October 18, 2017:  Kathy Graves — The Alternative Grid in Modern Quilts.
7:15 pm At Harvey Wheeler Center, West Concord, MA
Alternative Grid is an important concept used frequently by modern quilters. Kathy will go in depth into how quilts can be assembled easily, how to make blocks look like they are floating, and other ways modern quilters break the traditional quilt grid concept.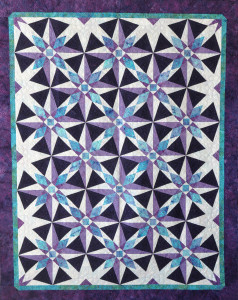 Raffle Quilt 2016-2017
Renew your membership
Download the form here.
New on the site:
On the menu to the left you will see a link to the Community Service page.  It contains descriptions and directions for some of the items we make for others.  There are new links there for making Breast Cancer Heart Pillows and Drainage Bag Covers. Please visit our Community Service page if interested.
~~~~~~~~~~~~~~~~~~~~~~~~~~~~~~~~~~~~~~~~~~~~~~~~~~
 Watch this space for new things!  (Do you need something from the old website? It's no longer being updated, but it's available online while we work on the new website.)
The Concord Piecemakers is a 501(c)(3) public charity.