June
June 13 , 2018: Year-End Show and Tell  Carol Anne Grotrian
Quilts with a View:  New Landscape Traditions The lecture touches on the appearance of landscape in antique quilts, as well as looking at diverse views and viewpoints of contemporary quilters. The presentation includes some of Carol's quilts.
 Open Sew
There will be Open Sew on June 16 and July 7.
Location: the Harvard Congregational Church, 5 Still River Road, Harvard, MA 01451.
Time: 9-3. Come for the whole time, or just part of it.  Take the elevator to the second floor.
As a "thank you" to the Church for donating this space for us, please bring a non-perishable food item to be sent to Loaves and Fishes, our local food pantry.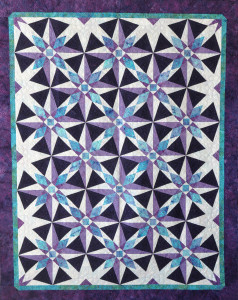 Raffle Quilt 2016-2017
Renew your membership
Download the form here.
New on the site:
On the menu to the left you will see a link to the Community Service page.  It contains descriptions and directions for some of the items we make for others.  There are new links there for making Breast Cancer Heart Pillows and Drainage Bag Covers. Please visit our Community Service page if interested.
~~~~~~~~~~~~~~~~~~~~~~~~~~~~~~~~~~~~~~~~~~~~~~~~~~
 Watch this space for new things!  (Do you need something from the old website? It's no longer being updated, but it's available online while we work on the new website.)
The Concord Piecemakers is a 501(c)(3) public charity.