December
December 13, 2017:  Holiday Party
7:15 pm At Harvey Wheeler Center, West Concord, MA
Our meeting this month is our annual holiday celebration and we will have great food (that you don't have to make or clean up any dishes) and a game that includes fabric prizes! You can't beat those 2 combinations! Please bring three fat quarters of tone on tone fabric. The hot food, green salads and drinks will be there and if you like
you can bring a desert.
We will once again ask for donations of non-perishable food items for Open Table (http://www.opentable.org) at our December 13th meeting.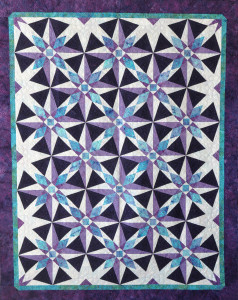 Raffle Quilt 2016-2017
Renew your membership
Download the form here.
New on the site:
On the menu to the left you will see a link to the Community Service page.  It contains descriptions and directions for some of the items we make for others.  There are new links there for making Breast Cancer Heart Pillows and Drainage Bag Covers. Please visit our Community Service page if interested.
~~~~~~~~~~~~~~~~~~~~~~~~~~~~~~~~~~~~~~~~~~~~~~~~~~
 Watch this space for new things!  (Do you need something from the old website? It's no longer being updated, but it's available online while we work on the new website.)
The Concord Piecemakers is a 501(c)(3) public charity.