March
This month's Guild Meeting:  Wednesday, March 18, 2020
Location:  Harvey Wheeler Community Center,
1276 Main Street Concord, MA 01742
Time:  7:15pm
Program: Nickel Squares extravaganza!
We will explore ways to use Nickel Squares in several demonstrations around the room. Disappearing traditional squares, a different half square triangle techniques, color theory, a design wall, and a cute pincushion or bean bag for the grandkids will be shown. Come join us. Packs of 100 Nickel Squares, carefully cut and sorted by color, fabric or theme, by Barbara Weiss and her cadre of helpers, will be for sale.
Next Workshop: Betsy Habich Saturday, April 18th
Betsy will teach us a new skill to add to our quilting repertoire. In Thread Painting 101 she will teach us how to use the thread in our sewing machines to paint. She provides kits for us to first practice and explore thread painting and then to work on a fall leaf pattern. Smooth edges, shading and blending colors of thread and decorative methods to enliven backgrounds. See her website at Betsy Habich for examples of her pieced quilts, her thread painting, and more. Cost: $80. Location: Congregational Church in Harvard, 5 Still River Rd. Harvard, Ma. Time: 9:30 a.m. Email Elana if interested.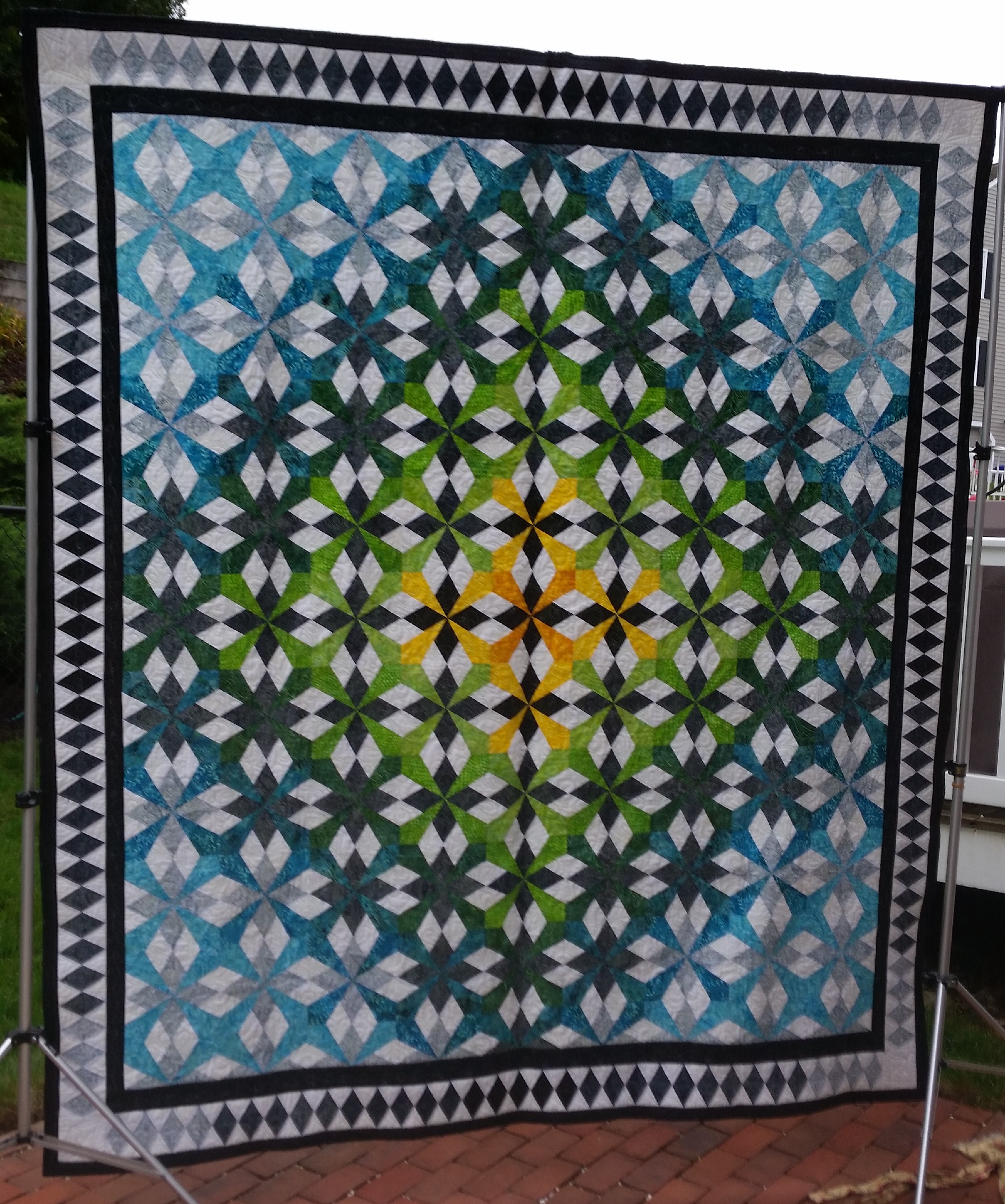 Raffle Quilt 2018-2019
Renew your membership
Download the form here.
~~~~~~~~~~~~~~~~~~~~~~~~~~~~~~~~~~~~~~~~~~~~~~~~~~
 Watch this space for new things!  (Do you need something from the old website? It's no longer being updated, but it's available online while we work on the new website.)
The Concord Piecemakers is a 501(c)(3) public charity.