December
This month's Guild Meeting: Wednesday, December 14, 2022
Location: In person at Harvey Wheeler Community Center, at the corner of Main Street (Rt. 62) and Church Street in West Concord.

Time: 7:15pm
Program: David Sirota
Quilt While You're Ahead
First of all, the title has nothing to do with the content of this lecture. But now that I have your attention… Let's get together for a fun-filled, interactive look at quilters and the little quirks, passions and obsessions we all share and hold a mirror up to ourselves. Only this time, it's within the context of Quilting Classes. That's right, we're gonna laugh at who we are in class, this instructor included. Are we the same kind of student in quilting classes are we were in school? I know I am.
January  2023: Getaway!
Our yearly event will take place as usual over the Martin Luther King weekend, January 13,14,15 and 16, and will be at the Colonial Hotel in Gardner, MA. See Marian for details.
~~~~~~~~~~~~~~~~~~~~~~~~~~~~~~~~~~~~~~~~~~~~~~~~~~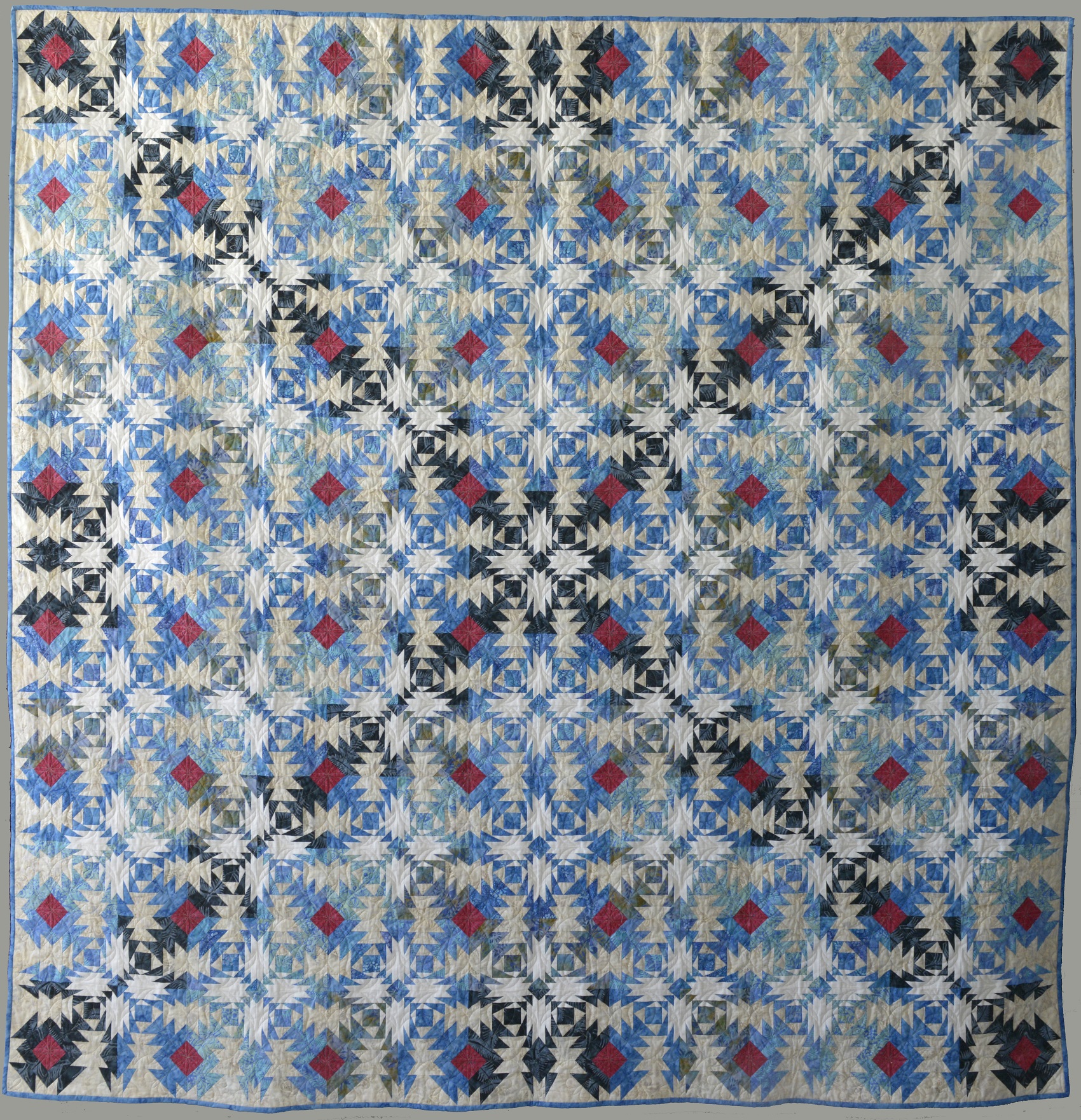 Raffle Quilt 2022
Renew your membership
Download the form here.
~~~~~~~~~~~~~~~~~~~~~~~~~~~~~~~~~~~~~~~~~~~~~~~~~~
 Watch this space for new things!  (Do you need something from the old website? It's no longer being updated, but it's available online while we work on the new website.)
The Concord Piecemakers is a 501(c)(3) public charity.