April
This month's Guild Meeting: Wednesday, April 15th
Location: via Zoom
Time: 7:15, with socializing starting at 7:00 
Program: "Shelter At Home" Show and Tell
Now that you've all been spending the past month in isolation, with most of your activities canceled, many of you are sewing up quite a storm—making masks, finishing a UFO or two, or maybe even starting a new project.  Join us on Zoom for our monthly guild meeting, where we'll share our finished or almost finished sewing and quilting projects.
We will be sending out the the Zoom link to all guild members a few days before the meeting.  If you are not a member and would like to join our meeting as a guest, please contact our president, Carol MacFarlane, at 
president@concordpiecemakers.org
, and she will send you the link.
"May and June events are TBD given Covid-19."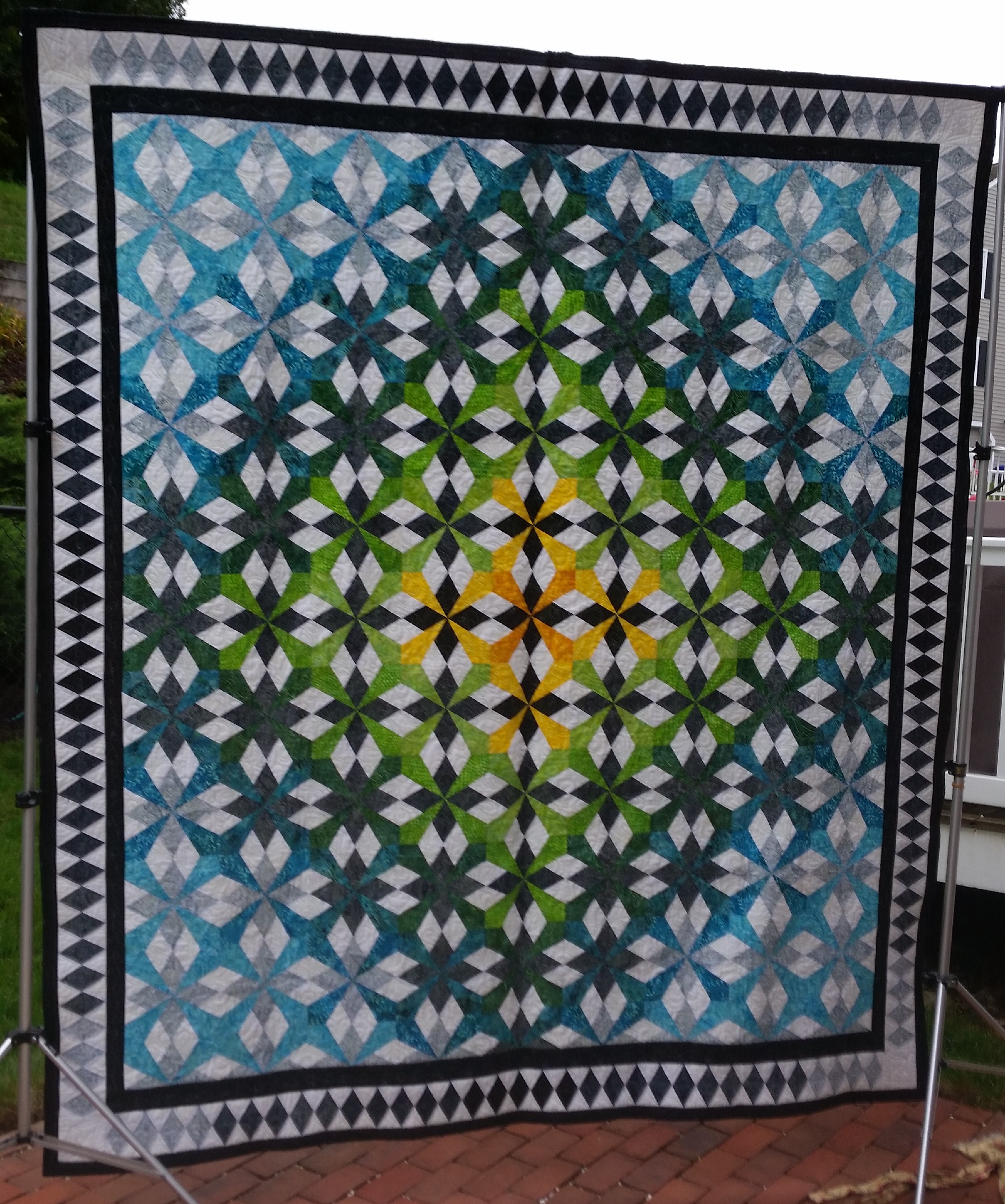 Raffle Quilt 2018-2019
Renew your membership
Download the form here.
~~~~~~~~~~~~~~~~~~~~~~~~~~~~~~~~~~~~~~~~~~~~~~~~~~
 Watch this space for new things!  (Do you need something from the old website? It's no longer being updated, but it's available online while we work on the new website.)
The Concord Piecemakers is a 501(c)(3) public charity.