January
 January 17, 2017:  First and Last Quilt
7:15 pm At Harvey Wheeler Center, West Concord, MA
Unfortunately our  Wednesday  January 17 Speakers Arlan and Pat Christ will not be able to make our guild meeting.  They decided not to travel the distance from Penn. to Massachusetts due to the impending snowstorm this coming Tuesday/Wednesday.  If Concord Public Schools have school this means that Harvey Wheeler will be open, and we'll be having a meeting.  In this case we will have the "First and Last Quilt" guild meeting.  If the schools in Concord are closed then there will be NO meeting.
If you know of any fellow members who do not have email or do not check it regularly please let them know about the guilds plans for Wednesday.
Open Sew
February 3,  March 3, and April 7 are the upcoming Open Sew Days at the Harvard Congregational Church, 5 Still River Road, Harvard, MA 01451.
Time: 9-3. Come for the whole time, or just part of it.  Take the elevator to the second floor.
As a "thank you" to the Church for donating this space for us, please bring a non-perishable food item to be sent to Loaves and Fishes, our local food pantry.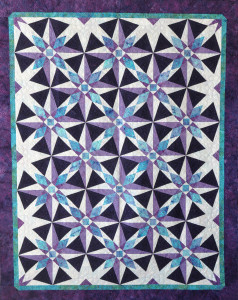 Raffle Quilt 2016-2017
Renew your membership
Download the form here.
New on the site:
On the menu to the left you will see a link to the Community Service page.  It contains descriptions and directions for some of the items we make for others.  There are new links there for making Breast Cancer Heart Pillows and Drainage Bag Covers. Please visit our Community Service page if interested.
~~~~~~~~~~~~~~~~~~~~~~~~~~~~~~~~~~~~~~~~~~~~~~~~~~
 Watch this space for new things!  (Do you need something from the old website? It's no longer being updated, but it's available online while we work on the new website.)
The Concord Piecemakers is a 501(c)(3) public charity.