December
This month's Guild Meeting: Wednesday,  December 15, 2021
Location: Harvey Wheeler Community Center
at the corner of Main Street (Rt. 62) and Church Street in West Concord.
Time: 7:15, with socializing starting at 6:45.
Wearing a mask is mandatory.
Program:   Michelle Banton—Looking Great, Dresden Plate
A look at the history of the nearly 100 year old Dresden Plate quilt block. What inspired it? How is it being kept current? Something old is still new. We'll see traditional designs and more modern variations.  https://www.littlepupdesigns.com/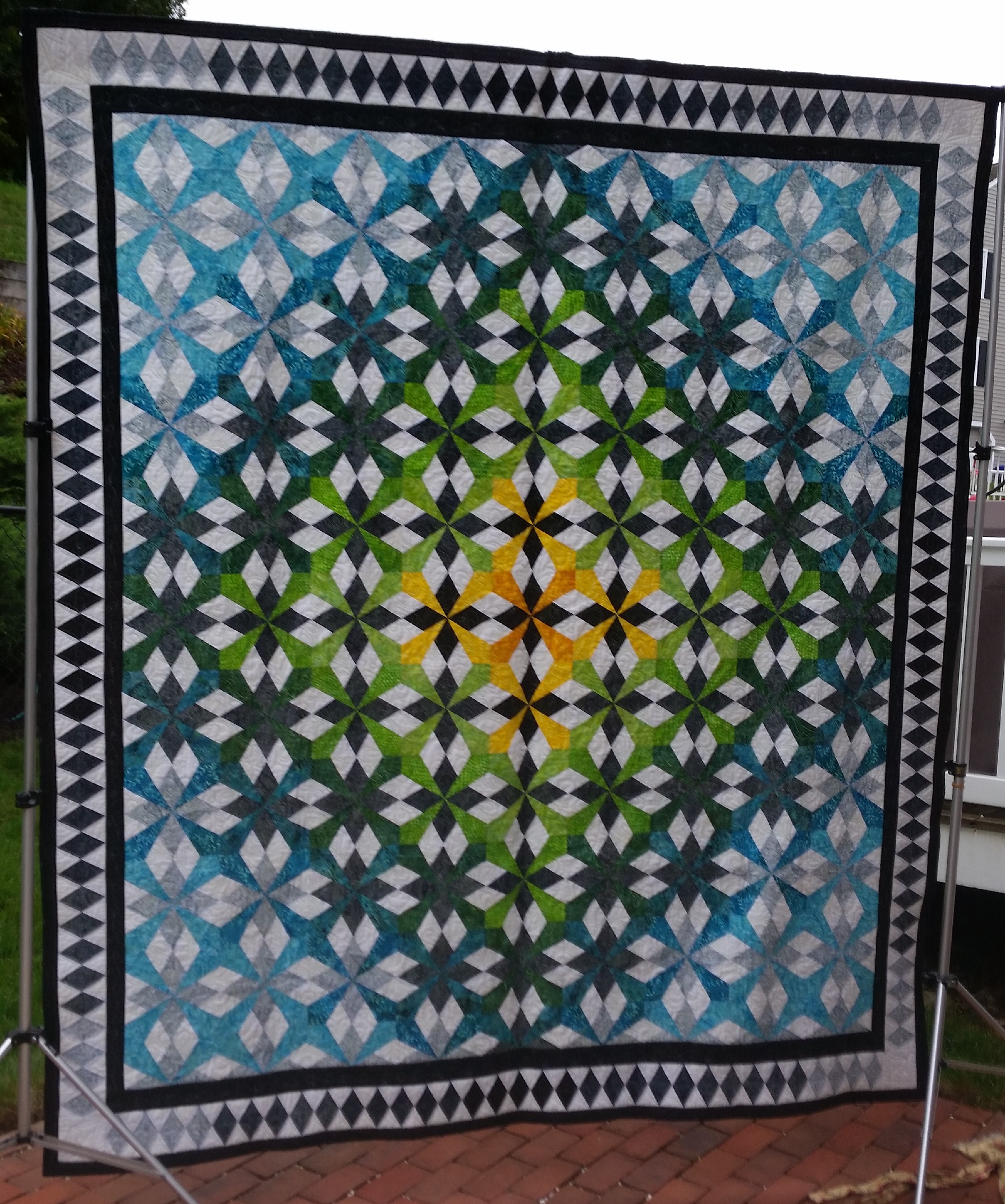 Raffle Quilt 2018-2019
Renew your membership
Download the form here.
~~~~~~~~~~~~~~~~~~~~~~~~~~~~~~~~~~~~~~~~~~~~~~~~~~
 Watch this space for new things!  (Do you need something from the old website? It's no longer being updated, but it's available online while we work on the new website.)
The Concord Piecemakers is a 501(c)(3) public charity.