December
December 12, 2018:  Holiday Party 
Come and  enjoy chatting and relaxing over a catered dinner and activities. For the evening, please come at 6:30 and help set up; we hope to eat around 6:45. Remember:
It would be lovely if you could contribute monetarily to the dinner.
Bring non-perishable foods to benefit Open Table – both Maynard and Concord pantries will benefit.
Bring a pot-luck dessert, if you wish.
Bring an unwrapped item (or more) for around $3.00 – sewing supply/ gift card for coffee, etc. to "buy" a card for a game that will play like Bingo.
Open Sew
There will be Open Sew on December 15th
Location: the Harvard Congregational Church, 5 Still River Road, Harvard, MA 01451.
Time: 9-3. Come for the whole time, or just part of it.  Take the elevator to the second floor.
As a "thank you" to the Church for donating this space for us, please bring a non-perishable food item to be sent to Loaves and Fishes, our local food pantry.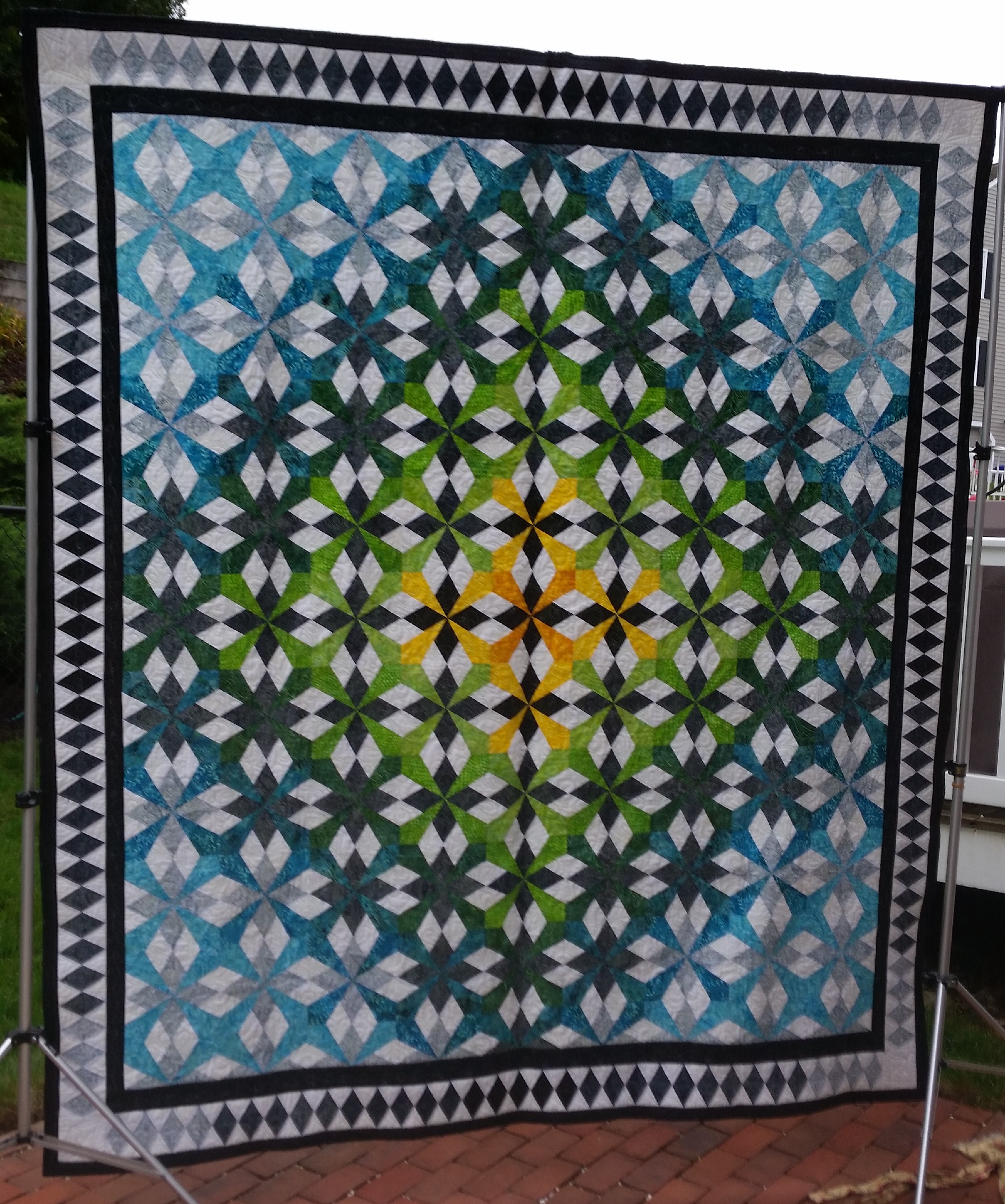 Raffle Quilt 2018-2019
Renew your membership
Download the form here.
~~~~~~~~~~~~~~~~~~~~~~~~~~~~~~~~~~~~~~~~~~~~~~~~~~
 Watch this space for new things!  (Do you need something from the old website? It's no longer being updated, but it's available online while we work on the new website.)
The Concord Piecemakers is a 501(c)(3) public charity.