February

February 25, 2017: Quiltathon
St. Matthews United Methodist Church
435 Central Street, Acton, MA
Come spend a day making quilts to comfort those in need of a "quilter's embrace". From 8:00 until 4:00 (or any time you have in between) we will pin, tie, sew and ready comfort quilts. We ask that all members bring a finished quilt top and some fabric to use as backing. Please measure your quilt top and pin on the size. A limited amount of quilt backings will be available, but one that goes with your quilt is greatly appreciated. Batting is supplied. Any size is appreciated, twin size is always needed.
It's a fun day for all. Lunch will be served, but feel free to bring a munchie to share. Water, coffee, tea will be available. This is what our guild is all about! We get to make quilts and help people we don't yet know. Join us and enjoy. It is also a great way to meet other guild members. Questions? Contact me at marla.richmond@comcast.net. See you there!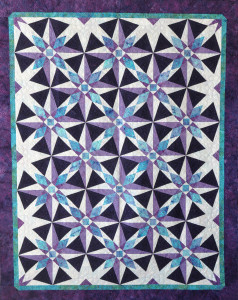 Raffle Quilt 2016-2017
2016 – 2017 Challenge Quilt – Houses
The theme for this year's quilt challenge is Houses.  This could be any type of house:  a depiction of your childhood house, current house, a dream house, fairy tale house, whimsical house, or any type of house you choose to depict.  Use any techniques and embellishments you'd like.  The only restriction for this challenge is the perimeter of all 4 sides must not be greater than 100″.  Our Challenge quilts will be shared at the June 2017 meeting.
Renew your membership
Download the form here.
New on the site:
On the menu to the left you will see a link to the Community Service page.  It contains descriptions and directions for some of the items we make for others.  There are new links there for making Breast Cancer Heart Pillows and Drainage Bag Covers. Please visit our Community Service page if interested.
~~~~~~~~~~~~~~~~~~~~~~~~~~~~~~~~~~~~~~~~~~~~~~~~~~
 Watch this space for new things!  (Do you need something from the old website? It's no longer being updated, but it's available online while we work on the new website.)
The Concord Piecemakers is a 501(c)(3) public charity.