February
Wednesday, February 13th, 7 p.m:  Bonus meeting 
Please bring a dessert for a pre-Valentine's Day get-together. Finger food only. Our program is sharing our comfort quilt tops. You will have time to tell us all about your quilt, fabric finds and trials and tribulation. We will sit in a circle so that each of us has a front row seat for this evening of show and tell. We want to see your beautiful quilts before they are donated.
Also, we will kick off our heart friendship block collection.  Paper copies of the directions for making this simple paper pieced heart blocks, 8 ½ by 11 inches will be at the meeting. The heart blocks will be made into a comfort quilt, maybe not this year but definitely for next year. Let's work together continuing the spirit of traditional quilting bees.
Saturday, February 23th: Quilt-a-thon
February 23 is the high point in the Piecemakers' year! We all gather at St. Matthew's Church in Acton and spend the day putting together quilts for Comfort Quilts. We ask each member to
 If possible, bring a quilt top with an appropriate backing. Please measure the top and pin the size to the two pieces. You can tie them together.
Bring a little something to eat to share
Feel welcome to bring a friend/relative/stranger who wants to help
In return you get to spend the day with a bunch of great people, eat a supplied deli lunch, drink all the coffee (decaf or high test), water and tea you want, lay out and pin quilts, tie quilts, quilt quilts and feel good that you are doing something for someone who really needs a "quilter's embrace".
We begin at 9 and work until 3. You can spend any part of the day with us, you can spend the whole day with us. If you are busy that day, you can give your comfort quilt to be finished to Marla or Cassy. This is a time to go wild with your comfort quilt. Use colors you never use and you may find that they are not that bad after all (or not). Use a different pattern that you were planning to use on a King sized wedding quilt, now you can see if you really like it. You never have to see the quilt again, and someone else will really love that you cared enough to make it. As soon as the holiday quilts are done, put some of your scraps together and find something beautiful. You don't have to wait until the last minute to start (though some of us always will). See you there!
Open Sew
There will be Open Sew on December 15th
Location: the Harvard Congregational Church, 5 Still River Road, Harvard, MA 01451.
Time: 9-3. Come for the whole time, or just part of it.  Take the elevator to the second floor.
As a "thank you" to the Church for donating this space for us, please bring a non-perishable food item to be sent to Loaves and Fishes, our local food pantry.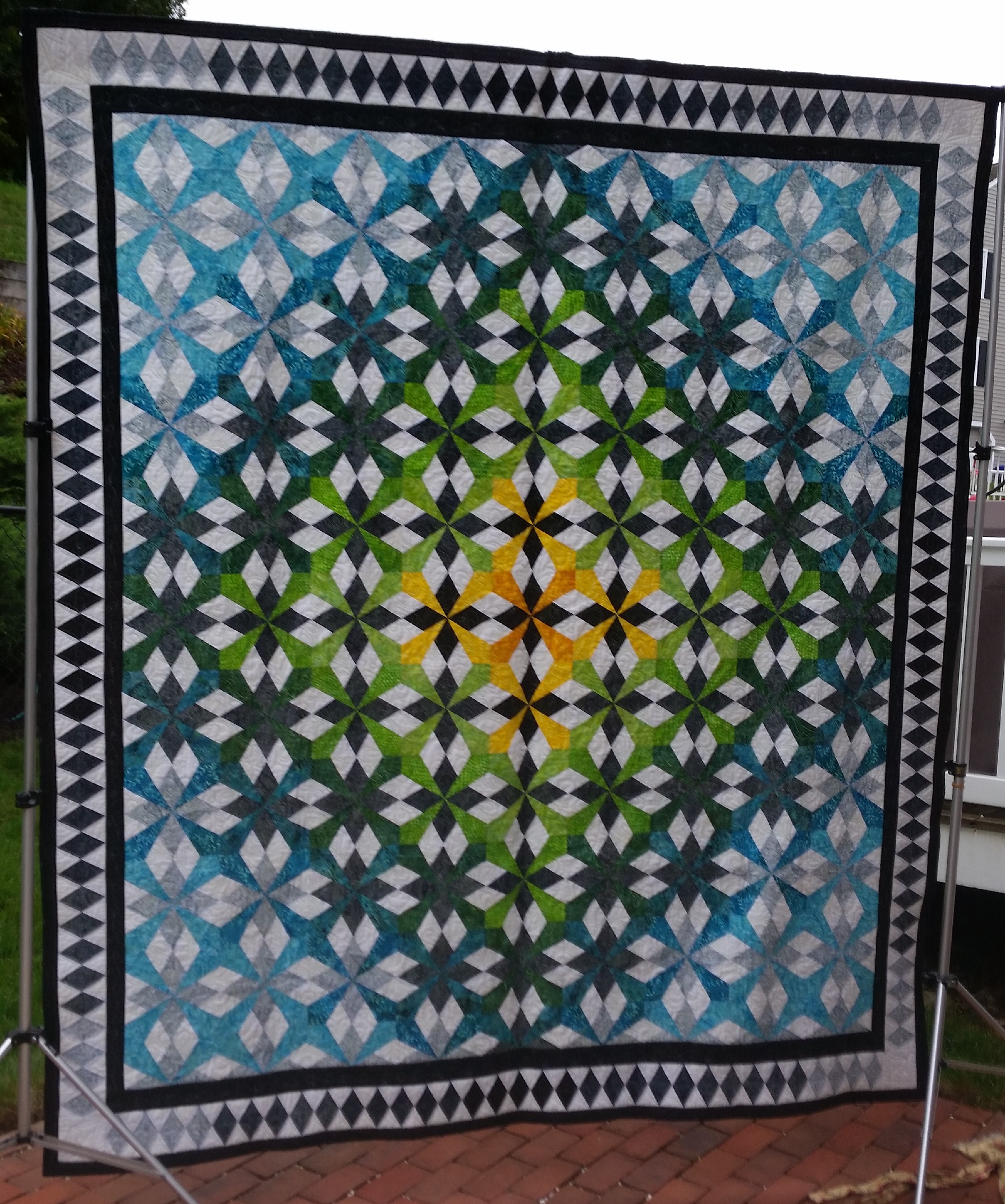 Raffle Quilt 2018-2019
Renew your membership
Download the form here.
~~~~~~~~~~~~~~~~~~~~~~~~~~~~~~~~~~~~~~~~~~~~~~~~~~
 Watch this space for new things!  (Do you need something from the old website? It's no longer being updated, but it's available online while we work on the new website.)
The Concord Piecemakers is a 501(c)(3) public charity.