September
This month's Guild Meeting: Tuesday, September 21, 2021
Location: Harvey Wheeler Community Center
at the corner of Main Street (Rt. 62) and Church Street in West Concord.
Time: 7:15, with socializing starting at 6:45.
Wearing a mask is mandatory.
Program: Welcome Back Quilters
Quilts with a Story—As we gather in person for the first time since Covid, bring with you a quilt that has a story to tell. How much can you tell us about this quilt in one minute? Perhaps it was especially challenging, or created during Covid, or intended for someone special, or for a special place, or it's just your favorite. Bring it with you and briefly tell us about it.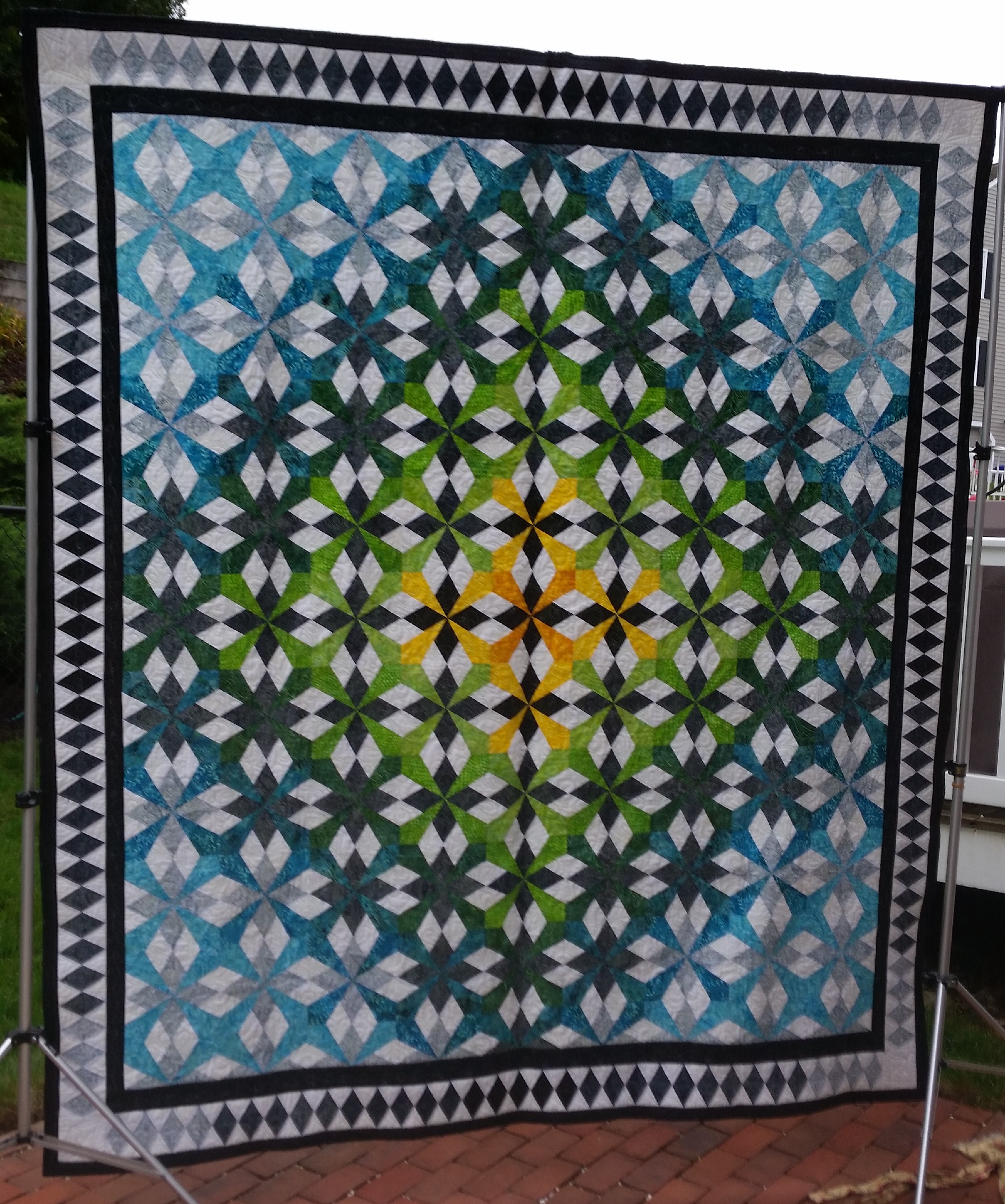 Raffle Quilt 2018-2019
Renew your membership
Download the form here.
~~~~~~~~~~~~~~~~~~~~~~~~~~~~~~~~~~~~~~~~~~~~~~~~~~
 Watch this space for new things!  (Do you need something from the old website? It's no longer being updated, but it's available online while we work on the new website.)
The Concord Piecemakers is a 501(c)(3) public charity.