April
April 18th, 2018:  Diane Beaman  – Sew Many Threads: Lecture & Trunk Show.
Learn about various kinds of thread, how to select the right thread for an application, and get some tips on eliminating frustration with those fussy decorative threads. My trunk show quilts will inspire you to use all kinds thread from matte finish, to shiny, to sparkly. Find out more on my website https://sewmanythreads.wordpress.com.
April 19th, 2018, Thursday Workshop, by Diane Beaman –
"Branching Out" is a small landscape class that does not rely on a pattern or strict photorealism. Instead, fabric selection creates a mood, curved piecing provides the background, couching yarns add movement and interest, and the lines of a tree appliqué provide focus and detail. The joy comes with making the landscape unique and personal. Diane guides people through each technique (curved piecing, couching, no-reverse appliqué) but still allows for a lot of choice and creativity. She has a large stash of couching yarns which will be available for student use. It is so much fun to select the perfect yarns for your background or for highlighting the edges of your tree. Diane has taught this class to all levels of quilters with much success.  The supply list gives some guidance on fabric selection, but there will be help with selections at the beginning of class. Diane will also have tips for adding some free motion quilting or using decorative threads but these steps are not required to complete the project.
Location:  St. John's Evangelical Lutheran Church, Great Road, Sudbury   Time:  9 AM to 3 PM
Fee:  $45
(Make checks out to Concord Piecemakers with "workshop" in the memo line.)
We will open this class to other guild on 
March 22
, so register now!
Open Sew
There will be NO Open Sew in May. There will be Open Sew on June 2 and July 7.
Location: the Harvard Congregational Church, 5 Still River Road, Harvard, MA 01451.
Time: 9-3. Come for the whole time, or just part of it.  Take the elevator to the second floor.
As a "thank you" to the Church for donating this space for us, please bring a non-perishable food item to be sent to Loaves and Fishes, our local food pantry.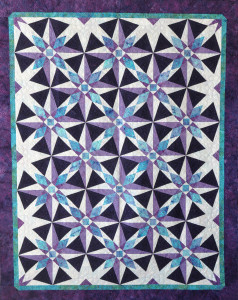 Raffle Quilt 2016-2017
Renew your membership
Download the form here.
New on the site:
On the menu to the left you will see a link to the Community Service page.  It contains descriptions and directions for some of the items we make for others.  There are new links there for making Breast Cancer Heart Pillows and Drainage Bag Covers. Please visit our Community Service page if interested.
~~~~~~~~~~~~~~~~~~~~~~~~~~~~~~~~~~~~~~~~~~~~~~~~~~
 Watch this space for new things!  (Do you need something from the old website? It's no longer being updated, but it's available online while we work on the new website.)
The Concord Piecemakers is a 501(c)(3) public charity.