October
This month's Guild Meeting: Tuesday, October 20, 2021
Location: Harvey Wheeler Community Center
at the corner of Main Street (Rt. 62) and Church Street in West Concord.
Time: 7:15, with socializing starting at 6:45.
Wearing a mask is mandatory.
Program:  Sheri Cifaldi-Morrill— Content, Concepts & Quilts: Approaching Quilting as a Graphic Designer
Our own life experiences can play a big role in our work as quilters. In this presentation and trunk show Sheri will share how she applies her graphic design training and practices to design quilts while showing a selection of her award-winning quilts. Come hear, see and be inspired as Sheri describes her creative journey and process.
https://craftingalifellc.com/sheri-cifaldi-morrill/
https://www.wholecirclestudio.com/
November 6, 2021 9AM-2PM  Saturday:  Fabric, Yarn, and Notions Sale
Yards and yards of fabric. Quilting, sewing, knitting and craft work
Supplies, along with books, patterns and magazines for sale.
Held inside
Mask Required
Place:  St. Mathews United Methodist Church , 435 Central St, Acton, MA  – map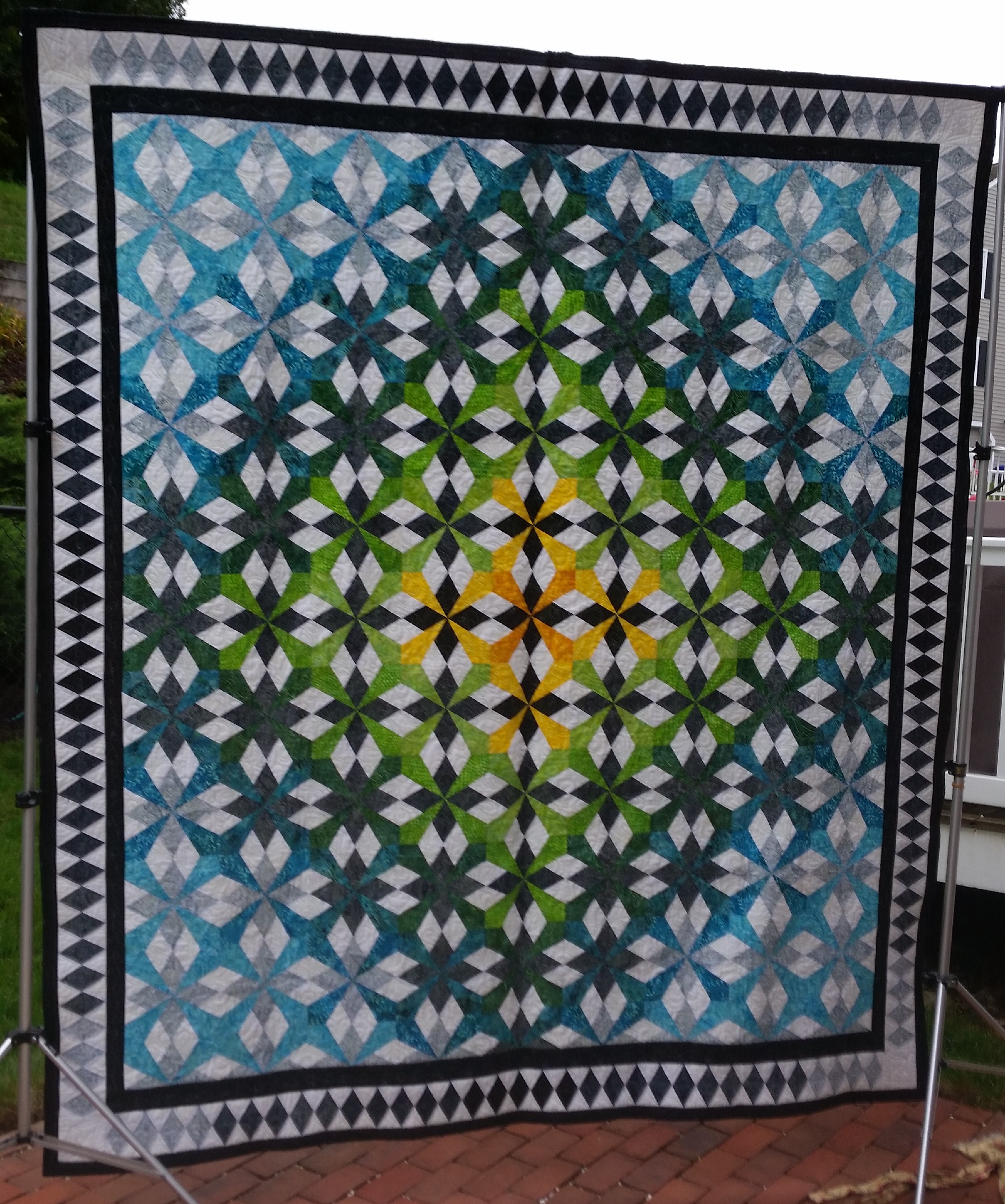 Raffle Quilt 2018-2019
Renew your membership
Download the form here.
~~~~~~~~~~~~~~~~~~~~~~~~~~~~~~~~~~~~~~~~~~~~~~~~~~
 Watch this space for new things!  (Do you need something from the old website? It's no longer being updated, but it's available online while we work on the new website.)
The Concord Piecemakers is a 501(c)(3) public charity.