October
October 13, 2018: Yard Sale, 9:00 a.m.-2:00 p.m.
St. Matthews United Methodist Church
435 Central Street
Acton, Ma 01720
October 17, 2018:  Allison Wilbur 
Lecture and Trunk Show: Japan: Tradition and Inspiration
Allison Wilbur's slide and trunk show combination will leave you with a greater understanding of the special fabrics made in Japan and how to use them in your quilts.
http://allisonwilburquilts.com/wp/
Open Sew
There will be Open Sew on September 8th.
Location: the Harvard Congregational Church, 5 Still River Road, Harvard, MA 01451.
Time: 9-3. Come for the whole time, or just part of it.  Take the elevator to the second floor.
As a "thank you" to the Church for donating this space for us, please bring a non-perishable food item to be sent to Loaves and Fishes, our local food pantry.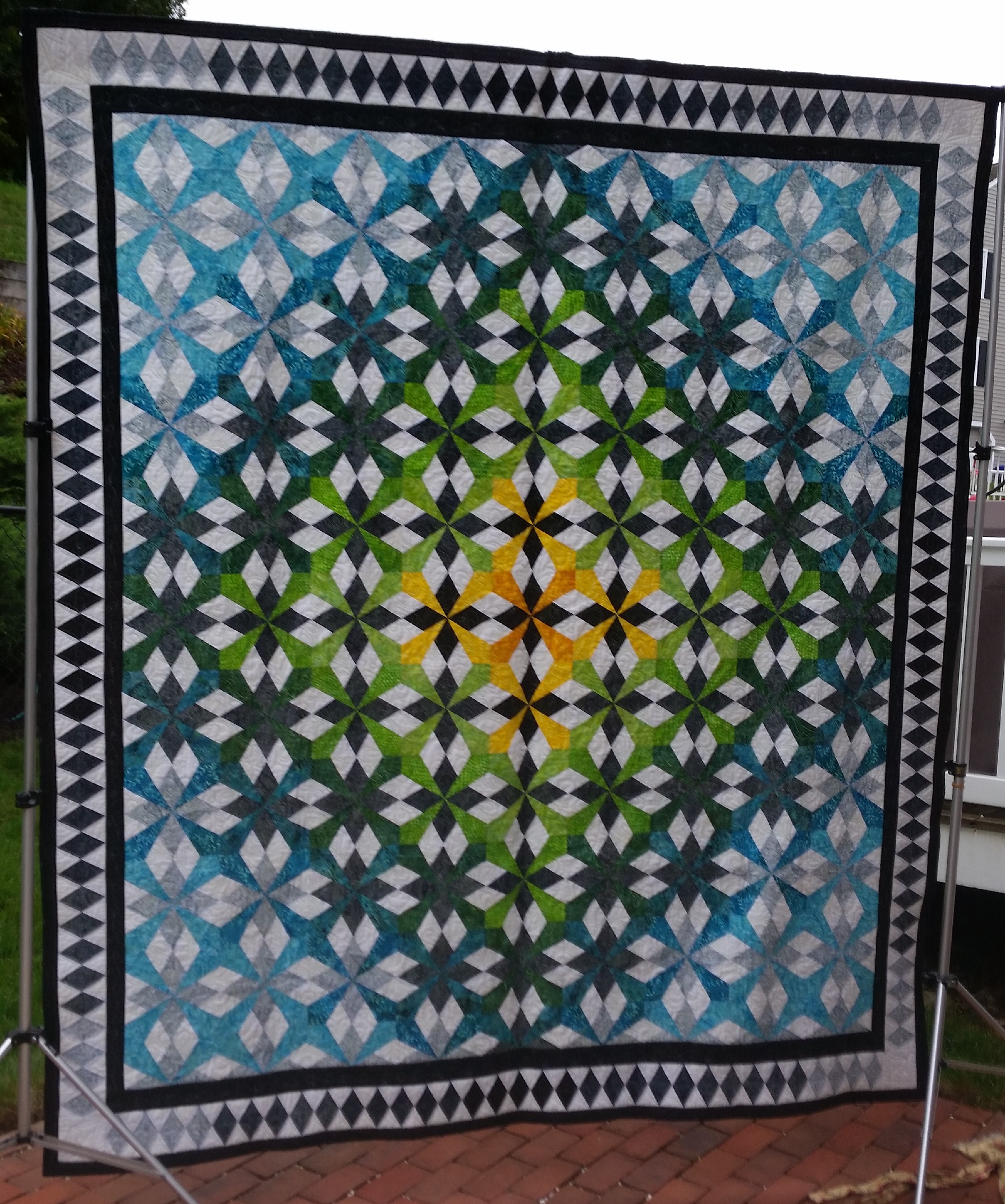 Raffle Quilt 2018-2019
Renew your membership
Download the form here.
~~~~~~~~~~~~~~~~~~~~~~~~~~~~~~~~~~~~~~~~~~~~~~~~~~
 Watch this space for new things!  (Do you need something from the old website? It's no longer being updated, but it's available online while we work on the new website.)
The Concord Piecemakers is a 501(c)(3) public charity.