Concord Piecemakers Guild Quilt Show
Quilt Show - A Basket of Quilts
Thanks to Everyone for a Wonderful Show in October 2013
Next Show - October 2015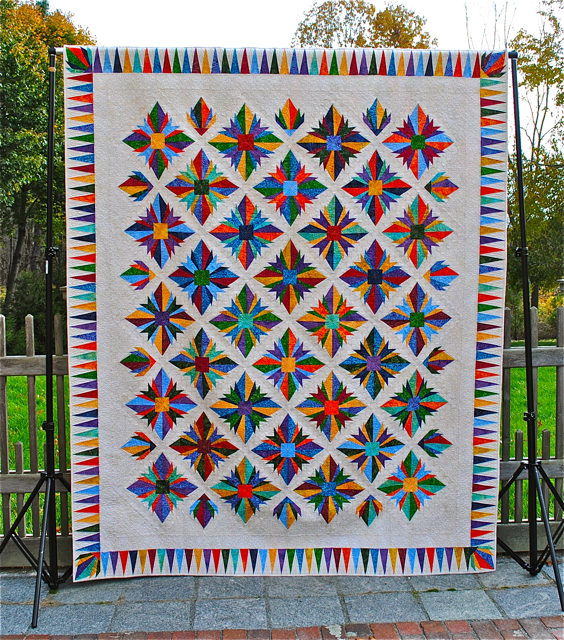 In the fall of odd-numbered years, the Concord Piecemakers Guild holds a quilt show that exhibits the quilts made by its members. This show is not juried. The show runs for two days and is the major fundraiser for the guild. The guild raffle quilt drawing is held at this time. In addition to the spectacular display of quilts, there are vendors offering merchandise for quilters, a sale of tins of delicious cookies wrapped in colorful fabrics, plus a craft boutique with unique and beautiful gift items crafted by our members.
Sign up below if you would like an email reminder about our next show.
Here are all our fabulous vendors from 2013!
Vendors:
Cobblestone Quilts, 356 Main St, P O Box 144, Townsend, MA 01469
Yard Sale - Fall 2014
The Concord Piecemakers Quilt Guild's biennial Yard Sale was held Saturday, September 29, 2012 from 9:00 AM - 2:00 PM. Thanks to everyone who came out to buy!
In the even-numbered years we hold a yard sale in the fall. This is the opportunity for members to clean out closets to make room for new fabrics. Items offered at the yard sale include not only quilt-specific items, such as cotton fabrics, batting, tools, books, and hoops, but also home decorator fabrics, yarn, and UFO's (unfinished objects).
The next yard sale will be fall 2014. There will be yards and yards of fabric for sale. In addition, a variety of quilting implements and sewing supplies were sold. And, to add to your browsing pleasure, quilt and other craft books, magazines and patterns will be available, along with yarn and knitting accessories. The Yard Sale will be held rain or shine at St. Matthew's United Methodist Church, 435 Central St, Acton MA,(Exit #41 off Rt. 2, follow the signs, church is on the left.)
Where:

St Matthew's Methodist Church
435 Central Street
Acton, MA

When:

Fall 2014


Mailing List

Would you like reminders about our show and yard sale?

Sign up here: